To create fashion accessories that bring joy and confidence to the wearer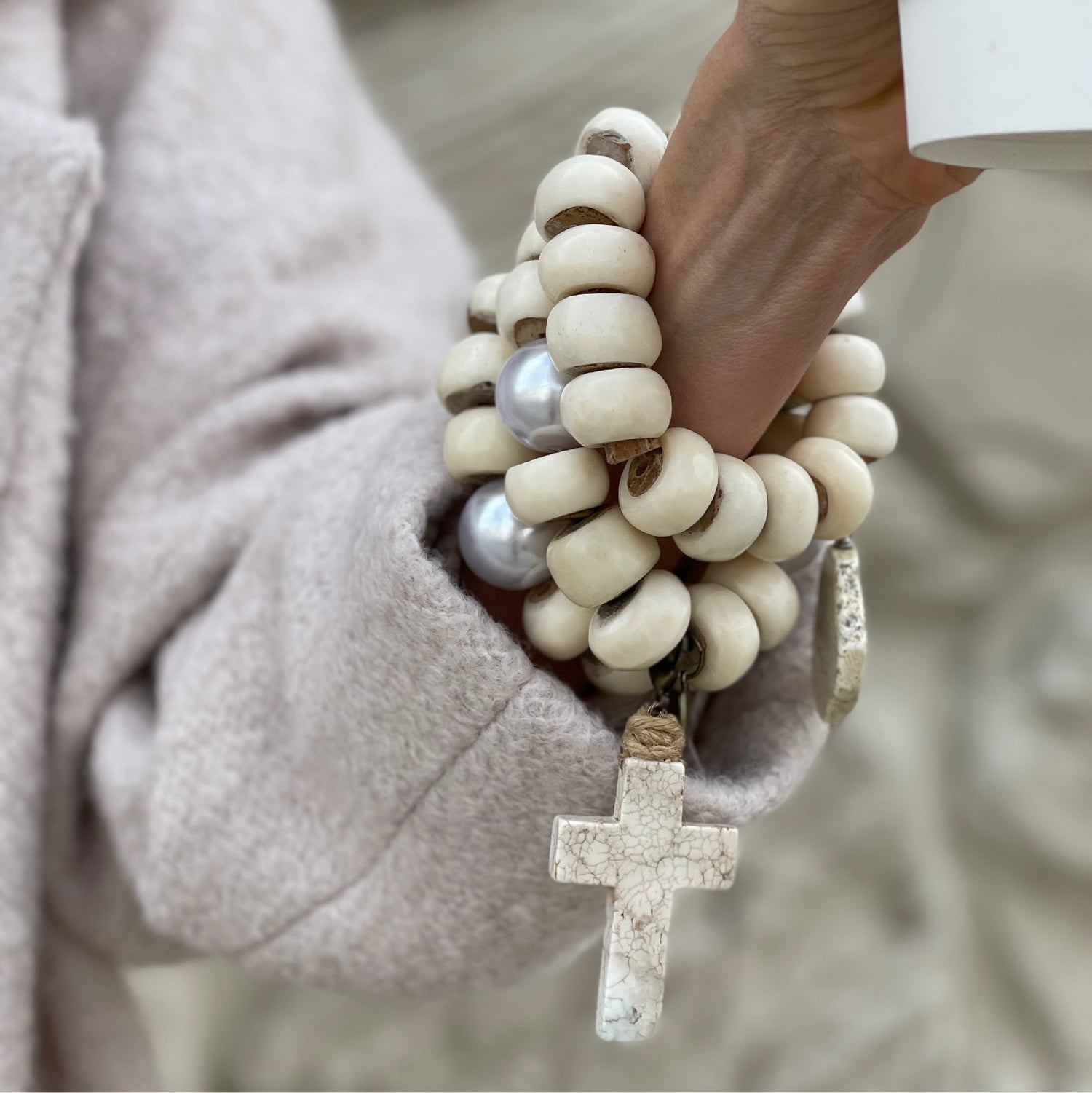 Howlite and Bone
Howlite is a gemstone  that many believe to possess calming properties for anxiety relief.  My collection combines howlite with handmade bone beads, sustainably made in Africa.  The combining of these two elements with oversized pearls gives this collection both a sense of soothing and strength.  These bold designs are truly timeless in their appeal.
Shop The Collection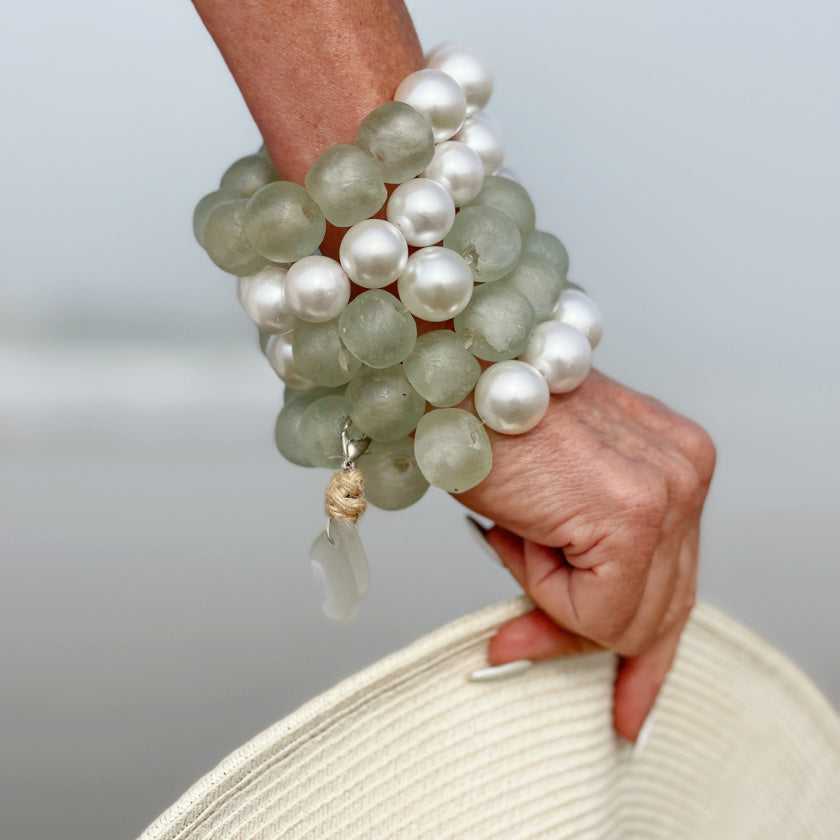 Bliss Sea Glass
Reminiscent of beach treasures washed in with a cool crisp tide, these artisan pieces are created from translucent glass beads mixed with pearls for an earthly opulence. Many pieces in this collection are made from sea glass found right here on our Southern California beaches, during our sunset stolls.  The sea glass is then hand drilled and finished off with our signature jute twine.
Shop The Collection
Coastal Shell
Down to Earth Glamour at it's best!  My Coastal Shell Collection mixes natural hand chosen shells with the opulence of pearls to inspire the joy and empowerment of personal style. Luxury handcrafted original designs that will stand the test of time.

Shop The Collection